How to have your Charleston corporate events more fun & by being organized.
July 5, 2021
This is how to have your Charleston corporate events more fun & by being organized.
I have been capturing Charleston corporate events for decades, and they play an important role for top
Fortune 500 companies
. These events provide a platform for employees to come together, network, and build relationships. However, corporate events are often perceived as uninteresting and unexciting. To make them more enjoyable, some key steps can be taken. As a member of the leading team at
Charleston Corporate Photographers .
 I would like to share some awesome tips for those of you planning to have a corporate event in Charleston, SC. I hope this helps you enjoy your event even more.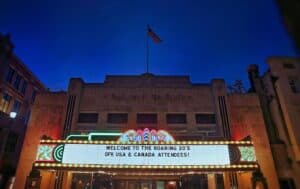 First and foremost, let's address the elephant in the room: how to hire a corporate photographer/videographer. 
I cannot express the coaching and planning I have done for so many corporate entities. They always request the entire time of the day's events and ask for "nothing to break the bank." However, we all know that Fortune 500 companies became successful by being smart, effective, and running awesome businesses. Therefore, it is essential to consider factors such as the time needed to capture the event, the hours of editing, and the delivery time. All of these factors are relevant to the cost of the service. My professional advice is for your company to have an agenda and timeline before hiring anyone. This will ensure that all key points are captured, and the company can save time and money. It is also important to hire a professional photographer to ensure that the right moments are captured perfectly. 
Create an ideal atmosphere for fun;
Creating an environment that encourages fun is crucial! You can opt for a unique theme, ask the attendees to wear a specific color, or bring something related to the theme. For instance, having a game night or karaoke night can involve everyone and make the event entertaining. Choose a theme that relates to your event type or brings an element of fun to the group.
Stay organized;
Having a clear agenda and ensuring everyone knows what is expected of them is essential. Moreover, appointing someone responsible for managing the event can help things run more smoothly. Following a schedule makes it easier for people to know where they should be and when preventing moments of boredom or chaos.
Plan activities;
Ensure that your event has activities or planned things to do. For example, if it's a cocktail event for a corporate office, don't assume everyone will be content with just talking and eating for 3-5 hours. This can become tedious quickly! Plan for some entertainment, hire a DJ, or involve the attendees in a group activity that gets them up and moving around. The key is to have structured activities that are less "corporate" and more fun. Choose activities that don't require much skill and are inclusive of everyone.
Provide options, if possible;
Providing a variety of activities can help ensure that everyone is engaged and enjoying themselves. For larger or varied events, there can be a performance in one area while attendees start on an icebreaker activity in another. Keeping the group together for key events, but splitting up for smaller activities can maintain energy and interest.
Break the ice;
Starting the event with an icebreaker can be helpful, even if most employees know each other. A good icebreaker can teach them something new about their colleagues. Look up some simple "get to know you" games and pick one that lasts a few minutes. Make it fun, informal, and without pressure, as it is meant to be enjoyable! This tactic sets the tone for the rest of the event, starts things on a positive note, and gives people something to talk about throughout.
By following these steps, corporate events can be made more enjoyable for everyone involved. Creating an atmosphere for fun, organizing the event well, ensuring everyone feels included, and starting things off positively can make corporate events more successful.
May you have the best corporate event and we will cross or fingers that you will make us part of you Charleston Corporate event.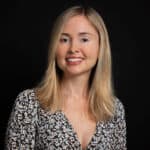 Previous post Corporate Headshots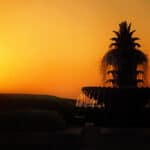 Next post Charleston The Historic City that I love