10 BEST PLACES TO HAVE YOUR CORPORATE EVENT IN CHARLESTON, SOUTH CAROLINA
May 25, 2021
These are my suggestions for the 10 best places to have your corporate event in Charleston, South Carolina. I have made recommendations in my 26 years plus career of being
a professional photographer
First lets set the perfect Charleston tone by quoting the famous Pat Conroy.
Charleston has a landscape that encourages intimacy and partisanship. I have heard it said that an inoculation to the sights and smells of the Carolina lowcountry is an almost irreversible antidote to the charms of other landscapes, other alien geographies. You can be moved profoundly by other vistas, by other oceans, by soaring mountain ranges, but you can never be seduced. You can even forsake the lowcountry, renounce it for other climates, but you can never completely escape the sensuous, semitropical pull of Charleston and her marshes."

 – 
PAT CONROY
Charleston's Southern charm, amazing hotels, and restaurants, this Holy City is now one of the top picks by many Fortune 500 companies searching to have their corporate event held in Charleston, South Carolina. 
If your vision and get inspired by the wealth of ideas of so much to choose from, from hotels to plantations, boat cruises, theatrical and orchestral performance centers, and Aquariums.
Middleton Place and The Inn at Middleton Place offer a diverse range of meeting and reception spaces suitable for all types of corporate events. The impressive 110-acre property boasts 65 acres of America's oldest landscaped gardens, a House Museum, working Stableyards, a Restaurant, an Inn, and an Organic Farm. Each event space is distinct and can be customized to create the desired atmosphere for your group. The gardens are uniquely designed, showcasing the natural beauty and stunning views of the Ashley River. The European ambiance combined with the picturesque views makes for an unforgettable corporate event experience in Charleston's lush gardens. Truly a remarkable and unique place.
2. Hotel Bennet
Located at the intersection of trendy King Street and historic Marion Square, Hotel Bennett is a prime location for corporate events attendees looking to explore the city's main attractions on foot. The hotel's charming hospitality is immediately apparent upon entering the Rotonda, which is adorned with murals depicting 18th-century Charleston and features dogs lounging on the lawn. Hotel Bennett boasts impressive event facilities, including the crown ballroom, which can accommodate Charleston's most memorable events. With customizable catering menus, over 12,000 square feet of indoor and outdoor event space, and private dining options available, Hotel Bennett is an event planner's dream. For corporate event guests seeking a more relaxed atmosphere, the Fiat Lux rooftop bar and pool offer stunning views of the cityscape and Charleston harbor, as well as Mediterranean-style cuisine and exotic cocktails. Private poolside cabanas with day beds and personal TVs provide an even more luxurious experience. Hotel Bennett also offers comprehensive meeting services, including event management, design, audiovisual expertise, and destination assistance to facilitate group and team-building activities. The hotel features a beautifully appointed boardroom, a Piazza overlooking Marion Square, a rooftop meeting room, and event spaces with sweeping city views.
If you're looking to host a corporate event for an unforgettable experience surrounded by sea life and a stunning view, the South Carolina Aquarium is the perfect choice. Their event space can accommodate anywhere from 50 to 500 guests and offers creative food and drink stations, dance floors, and musical entertainment. You can customize your event with unique experiences, such as animal encounters, personalized messages from divers in the aquarium's tanks, and fantastic photo opportunities. Your guests will have a blast exploring the aquarium's beautiful outdoor atmosphere. This world-class venue is also perfect for corporate events with options like the Great Ocean Tank or the picturesque Charleston Harbor as a backdrop. The exclusive catering partners will provide exquisite culinary selections while you and your guests enjoy the colorful fish and marine life. Experience the thrill of a splash at this amazing venue!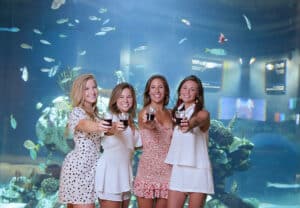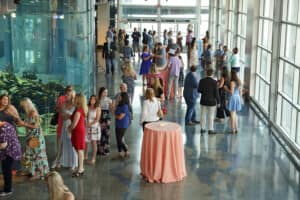 The Carolina Girl is operated by Captain Bob Murray, we go way back and I have been on that ship too many good times. Bob has a son named Tyler also a great guy and Camille Berge is his operation director. Great folks and they make very sure every single corporate event goes perfectly. The greatest part of this all is always the spectacular views of our Holy City you can get only from a yacht. From the marshland to the battery from the water what beautiful scenery to going under the Ravenel bridge was just spectacular Captain Bob and the team know how to set the and end it perfectly with the beautiful sunsets we have here in the Lowcountry. This is a must-see and do for any corporate event. I've had the pleasure of joining Captain Bob Murray on The Carolina Girl yacht for numerous enjoyable occasions. His son, Tyler, is also a wonderful guy, and Camille Berge serves as the operations director. The entire team ensures that every corporate event runs seamlessly. The best part is the breathtaking views of our beautiful city that can only be seen from the yacht, from the marshlands to the Battery. The experience of going under the Ravenel Bridge is truly spectacular, and Captain Bob and his crew know how to create the perfect ambiance, complete with stunning sunsets that are unique to the Lowcountry. I highly recommend this as a must-do for any corporate event.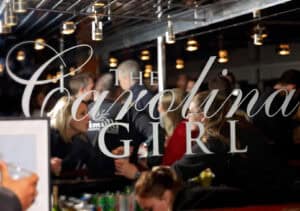 5. The Charleston Place Hotel, 
The Charleston Place Hotel is renowned for its southern charm and equestrian theme. It was established in 1986 and has since become a world-class hotel. Upon arrival, guests are greeted by a ground floor that houses some of the biggest national retailers, including high-end brands such as Gucci, Louis Vuitton, Kate Spade, and Tommy Bahama. The hotel's Spa Giant Goddess pool is a unique and exquisite feature. With 40,000 square feet of customizable space, this grand hotel is an ideal venue for any size corporate event. The Riviera Theater, which boasts 1930s Art Deco style, is perfect for hosting private events with up to 600 guests. Guests can also enjoy lavish luxury dinners while enjoying art and comedy performances. Your corporate event here is fantastic no matter the size and how you want to treat your team to an incredible experience.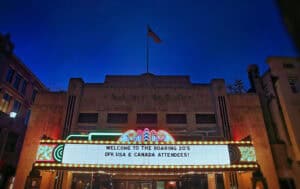 6. Patriots Point Naval and Maritime Museum
Located on Patriot Point is the Naval & Maritime Museum. In 1970 Charleston welcome this great opportunity to have this ship also known as the USS Yorktown become a centerpiece Museum. It opened in 1976 to be one of the most popular Charleston tourist attractions. 
Many things have changed and I see myself as here quite often. I have to say capturing corporate event on this ship is spectacular. It is an unmatched view of the harbor of Charleston the sunsets are superb. Such a plethora of possibilities to host your corporate event here. The settings and your vision for any corporate event can be tailored to your specific need and size.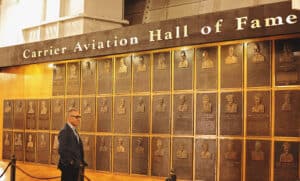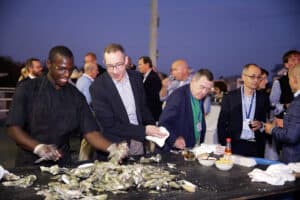 the Gaillard Center is comprised of intimate lobby spaces and a uniquely styled Grand Ballroom with a stunning view of the Gaillard's terrace lawn. A unique collection of spaces with charm. Your corporate event is set to have some of the most up-to-date ballroom stairwells. 27,800 stonework is impeccable both outside and inside you get a sense of luxury when you open the heavy gold doors. The design and the space are unique have many opportunities to explore your desired theme or goal to have your corporate event held here. This elegant vibrant world-class performance hall venue space is a great choice for that Southern luxury-style corporate event.
A beautiful approach to a home can be found at Boone Hall Plantation & Gardens, where in 1743, the son of Major John Boone planted live oak trees in two parallel rows. The impressive sight represents southern heritage and will stay in your memory for years to come. Over two centuries, the moss-draped branches have grown and met overhead, creating a natural corridor. The plantation spans 738 acres, including protected wetlands, ponds, crop fields, antebellum slave cabins, and the Avenue of Oaks.
The main event space features an open floor plan, large windows, exposed beams, and a large fireplace. You and your partner can decorate the area to reflect your unique style, with plenty of natural light to complement your vision. The site can accommodate many guests, and corporate events can enjoy lavish cocktail hours on the front lawn against the mansion backdrop, or on the back lawn surrounded by tidal marshes. 
The venue team offers a variety of services to make your celebrations a success, including Iron Torches to guide guests from the car park to the event site. Outside caterers and bar, services are welcome, allowing any corporate events to be tailored to each couple's preferences. All corporate events are custom and special, to be unique.
The William Aiken House is a stunning estate that seamlessly combines 18th-century charm with modern sophistication. This elegant venue, which was built in 1807, is situated on Upper King Street and is conveniently located near renowned hotels, fine dining, shopping, historic sites, and cultural experiences. With a capacity for up to 400 guests, this event space offers a variety of indoor and outdoor entertaining areas, including first and second-floor ballrooms and expansive outdoor covered piazzas that provide breathtaking views of the grounds. The estate also features private gardens, well-manicured lawns, and two spacious courtyards that are perfect for outdoor events.
This event space is highly sought after in Charleston and is located on Market Street in South Carolina. The church, which is over 100 years old, boasts beautiful stained glass and 60-foot vaulted ceilings. The venue is complete with a garden patio and a main hall, which includes the Buffalo Room. A bonus is that bands are usually set up at the back of the hall, making it perfect for corporate events. I have personally attended several events at this location and can attest to the excellent staff, fantastic ambiance, and delicious historic Charleston cuisine.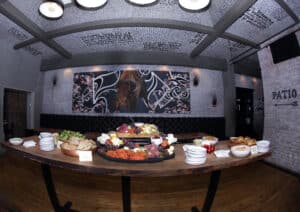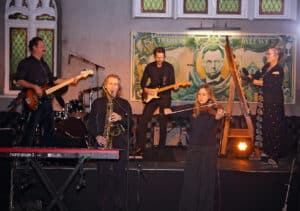 I hope this will make your journey and experience a little better and save you a lot of time narrowing down your few favorites that may meet your needs and desire for hosting a great corporate event in our beautiful inviting rich historic Holy City that this entire community lives and loves and hold with our southern charm of welcoming you an inviting you to explore and feel the same way we do. Enjoy your corporate event and I would love to have the honor and privilege to capture these memories for you all.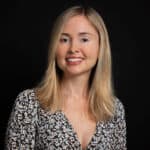 Next post Corporate Headshots